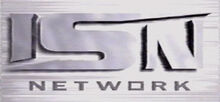 Interstellar Network News, or ISN, was an Earth Alliance news network broadcasting from Geneva on Earth, clear to the outer colonies via tachyon relays.[1]
When President Morgan Clark came to power, ISN began to be censored to any viewpoint contrary to those of Clark and his administration. When Martial law was evoked, ISN reporters reported of the bombing of Mars and the secession of Proxima III and Orion VII from the Earth Alliance. At that time military forces stormed the station and shut down the broadcasts.[2]
ISN returned months later, but was a mouthpiece for Clark's propaganda. The previous anchors were arrested and were replaced by new ones. Alison Higgins was the head anchor at this time, replacing the long time anchor, Jane. Under the government's control, ISN became a propaganda machine employed to defend the government's xenophobic policies and destroy the public image of opposers and dissidents. To counteract ISN, Babylon 5 started broadcasting the Voice of the Resistance.[3][4]
Once Clark committed suicide and the reign of terror was over, the anchors were released from jail and returned to their former jobs.[5]
36 Hours was a program in which special reports from a special location were presented. Hosted by Cynthia Torqueman.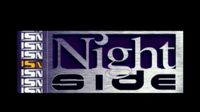 ISN Nightside was a night-time program in which debates took place concerning current political events. Hosted by Derek Mitchell.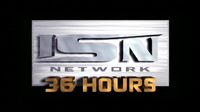 ISN Journalists
Edit
References
Edit
Ad blocker interference detected!
Wikia is a free-to-use site that makes money from advertising. We have a modified experience for viewers using ad blockers

Wikia is not accessible if you've made further modifications. Remove the custom ad blocker rule(s) and the page will load as expected.