Jonathan Chapman is an actor and one of the more prolific background actors of the series. Along with Bill Blair and Kim Strauss he has done more alien make-up acting than most of Hollywood.
He is most noted for playing the Brakiri Ambassador but performed a variety of other smaller parts.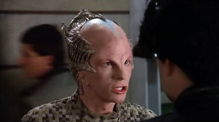 As a Minbari he played a B5 resident that responded to Londo Mollari during the commotion immediately after Earth declared martial law. [7]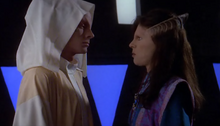 He also filled in as an acolyte that attempted to refuse Delenn admission into the Grey Council chamber. [8]
Babylon 5
Edit
External Links
Edit
Ad blocker interference detected!
Wikia is a free-to-use site that makes money from advertising. We have a modified experience for viewers using ad blockers

Wikia is not accessible if you've made further modifications. Remove the custom ad blocker rule(s) and the page will load as expected.