Milton James is an actor.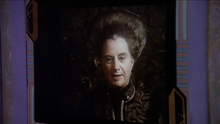 In the episode he played. Lord Trego, the assistant to Lady Morella, the third wife of the late Emperor Turhan. Through him Londo Mollari was able to request and schedule a visit of the royal dignitary to the station. He made sure of the security arrangements and that Londo knew of her flight itinerary.
Appearances
Edit
External Link
Edit
Ad blocker interference detected!
Wikia is a free-to-use site that makes money from advertising. We have a modified experience for viewers using ad blockers

Wikia is not accessible if you've made further modifications. Remove the custom ad blocker rule(s) and the page will load as expected.